MAKING A DIFFERENCE IN 2018
Penny Neff is pleased to introduce.....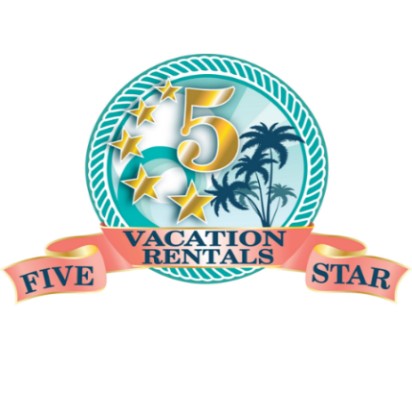 ---
---
Penny Neff
President and Owner
Five Star Vacation Rentals, Inc.
As of November 2018, Five Star Vacation Rentals, Inc
is the largest and fastest growing vacation rental company in Rockport, Texas.

Penny Neff began her hotel career at the age of 19 as a Guest Service Representative
at a large convention hotel in Texas.
The hotel business captured her heart quickly
and she changed her college major from music to hotel management.
Over the last four decades, she has earned an award-winning track record
using her results-oriented style that gets the job done in every economy.
Whether, she was traveling Europe introducing Travel Agents to a Houston Luxury boutique hotel,
or traveling the Middle East as an Army contractor, she is committed to excellence
with a keen eye for attention to detail and doing it all with a heart to serve.

Ms. Neff's experience combines years of hotel and condominium leadership
serving as a General Manager, Director of Operations,
Vice President of a national Houston-based hotel management company,
and leading/motivating a national hotel team as the National Director of Sales with more than 300 sales managers to coach.
In the 80s, as the Regional Director of Sales/Marketing for John Q Hammons hotels,
she led her team to be one of the TOP TWENTY franchise Hotels (Torch Bearer Award) in the world for two consecutive years!
Revenue increases over the previous year were a major factor in winning the worldwide award for the second year.

She attended several hotel schools, including the coveted Hilton General Manager School in Beverly Hills, California,
and Holiday Inn – University Revenue and Sales schools,
which are considered the original revenue masters and best in the hotel business.
While living in Houston, she was a guest lecturer at the University of Houston-Hilton Hotel School.
She has enjoyed much of her career as a Hilton General Manager, but has also led Marriotts,
and completed four Hyatt Place conversions in Texas.
As president of Texas Task Force 75, Inc. a Texas based consulting firm,
she has taken over numerous revenue-distressed hotels and turned them around in record time,
both for private hotel owners, banks, and management companies
with clients in Colorado, Montana, Georgia and numerous cities in Texas.
Neff specializes in taking over properties and building revenue to make them profitable.
She is well-versed inHomeowner Association business, both as a homeowner, and
working as a Property Manager for three Resort HOA properties.

Neff has always accepted every hotel challenge her career has given her;
and that variety in the business has given her rare opportunities to serve with the most elite in the world.
That variety has allowed her to work with two Presidential staffs by coordinating Secret Service visits for foreign dignitaries,
a European prime minister, and the President's very own HMX-1 MARINE ONE, Executive Flight Detachment.
Even with a busy schedule, she continued to maintain a love and passion for music and kept one foot in the music community.
During her tenure as a hotel executive in Dallas, she wrote commercial jingles on the side
and began writing theme songs for charities.
In August 1997, the world renowned and most-awarded parachute team in the world,
The Elite and legendary Golden Knights at Fort Bragg, North Carolina,
asked her to write a theme song for President George H. Bush
as he celebrated his 70th birthday with a legendary free fall jump with the Golden Knights.

Ms. Neff has always believed building relationships is one of the most powerful
and important aspectsof doing business which ultimately leads to success.
During her years leading hotels in Dallas, Texas in 1982, she served as the Celebrity Chairperson for Dallas Cowboy football player D.D. Lewis,
as he began his yearly Celebrity Golf Tournament with proceeds going to charity.
It was that football connection and knowledge of football, that landed her
in the office of oil tycoon and NFL owner legend, K. S. "Bud" Adams, Jr. owner of the then Houston Oilers NFL Football team.
She was also his Vice President of Kenada Farms, another Adams family interest.
Working so many years in the hotel business was the key to being able to keep up
with Mr. Adams and his vast array of companies and interests.
Working for Mr. Adams for five seasons, gave her real behind the scenes knowledge of building teams,
the importance of having an insightful coach, world-class negotiating, and working for the best of the best.
Working for Mr. Adams, Neff really grasped the importance of keeping confidential information to herself,
and how important trust is in working with high-profile people, celebrities and their families.
To this day, she still maintains a private and low-profile lifestyle.

And, if the NFL wasn't exciting enough, Neff is the
President and Founder of Four Star Soldier Fellowship.
She has been serving and supporting our warriors and their families since August 1990.
As a woman, she has earned unprecedented access, credibility and acceptance
from the male-dominated Special Operations and Special Forces Communities.

As much as she likes to stay below the radar, the units she has supported behind the scenes
have publicly recognized her work. She has worked with Special Operations Chaplains since December 1997,
beginning in Fort Benning, Georgia. She was inducted into the 75 th Ranger Regiment
as an Honorary Member in July 2001. That same line of service and integrity opened the doors for her
to serve as an Army contractor with the 101st Airborne (Air Assault) and the legacy-rich 502nd Strike Teams
in 2003 and 2004 in Iraq. Upon returning from Iraq, in May 2004, Ms. Neff was honored
as being a Distinguished and Honorary Member of the 502nd Strike Teams at a ceremony in Fort Campbell, Kentucky;
solidifying her moniker as Strike Sis.

In January 2009, the 75th Ranger Regiment honored her work once again, by nominating her
as a Heroine of the Infantry and she was awarded the Order of St Maurice, Shield of Sparta.
Ms. Neff has served with the nation's leading Army Officers who gave her first hand mentoring;
learning with boots on the ground how to lead under fire, both in combat theatre and in business.
Neff explains leadership has the same principles wherever you serve.
She says in order to be successful, you must lead from the front.

Arriving in Rockport as a consulting General Manager for the Laguna Reef Condominiums,
she led the property to earn the much-sought-after "Rockport Chamber of Commerce Business of the Year,"
in less than 20 months after taking the helm.
What started as a short term consulting gig introduced her to Rockport, Texas, and Neff says,
" I fell in love with Rockport's easy going relaxing style and charm. I knew it was the place I wanted to retire and spend the rest of my life."

Neff says she has been blessed to have had a long and fruitful hotel and resort career,
because the hotel business teaches four important elements of success, that are transferable to any other industry.

One, is you have to have a service-minded team to deliver consistent high levels of service.
Every single guest should be treated like a VIP. There is no substitute for honest and sincere caring
for one's vacation, business trip, or family stay. While it is great to find a team member with experience,
if the heartbeat to serve isn't there, that person will not fit into our team culture.
Neff says she would rather hire for the heart power and train them for the skill, than have experience and no heart to serve!

Two, attention to detail in the sales and marketing efforts are vital to revenue success;
and that attention means total focus on revenue, studying trends, and making proactive decisions.
If you are going to be successful, you have to have the courage to make the tough decisions.

When a team watches a leader being faithful in the small attention to details,
they know the larger opportunities will have the same commitment to the details.

Third, a leader must be a coach who can communicate to the team what the mission is.
Working around football coaches taught me that the coach really does make the difference.
You have to build a team based on the team members' personalities and skill set talents.
That experience surfaced again while working with combat field commanders in Iraq. An effective leader
must lead from the front. No excuses. If you don't lead, then your strongest team member will lead for you.

Neff's leadership experienced is spread out in the community as well. In the summer of 2016,
she was asked to serve as the Council Chaplain for The Boy Scouts of America, South Texas Council,
and gladly assisted with the Boy Scouts Summer Camp at Camp Karankawa as the Summer Camp Chaplain.

Fourth, if you are going to be in business, don't apologize for wanting to make a profit.
When you offer a superb product, take care of the customer, client or guest, they will pay top dollar for that.
The only way you can keep a top-rated, service-minded team is to pay them well
and give them incentives for superior service.
In our vacation rental business, we have to honor our stewardship responsibility to
turn a profit for our homeowners for their vacation investment.
We are constantly studying data on who our customer is, where they are coming from, and why are they coming here!
"Bottom line, you have to have a foundation of having a service minded team that truly cares, or the
formula doesn't work," Neff says.
Revenue without customer service can't last long as the revenue will begin to slip away.

INTRODUCING: FIVE STAR ROCKPORT RENTALS

In August 2017, Hurricane Harvey hit Rockport, and forever changed the landscape
of the Rockport- Fulton area. All of Five Star's rental properties were hit heavily
and both condominium multi property projects had to be rebuilt and renovated before reopening.
October 1, 2018, Kontiki Beach Resort reopened with beautiful one bedroom condominiums!
Five Star Vacation Rentals also was selected as the new ON SITE Rental and Management Company
for Kontiki Beach Resort.
If you want the best to take care of your homeowner assets,
we are the team to do it. We will make a difference for you!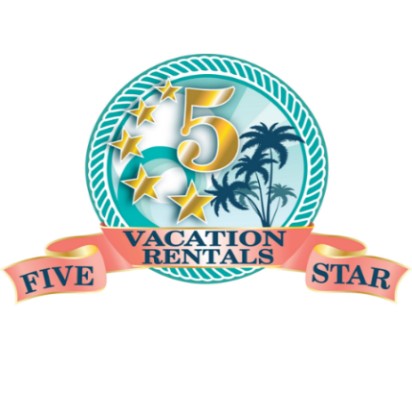 Our Five Star Points to Making a Difference

S - Stewardship - We are a confident but humble team. We realize we are the stewards of our homeowner properties
and their financial success. That means, we must be trustworthy, honorable, and sincere stewards in the care of our guests,
and their vacation stays, so memories and enjoyment are the lasting impression of their visit with a Five Star property.
We believe stewardship starts with a readiness to serve. We believe we have the most focused approach to revenue stewardship
than any other vacation rental management company on the entire Texas coast.

T - Track Record and Tactical Planning - We are confident, the best way to predict the future is to look at the past.
The President and leader of Five Star Vacation Rentals, Inc. is an award winning hotelier with 40 years of experience in leading hotels
with revenue success, Franchise Excellent Ratings, Five Star Guest Service ratings, and experience of training up and coming leaders for the industry.
We believe anyone running a company, regardless of their title, must lead from the front!
Our stewardship commitment also demands we teach our employees the importance of leadership in leading their individual service teams.
Furthermore, to lead effectively, you must have a documented tactical plan. Our President and leader has written scores of marketing
and successful business plans in her career. Without a vision, a plan can not take root and flourish.

A - Attitude - We are confident our mission is to hire team members with the attitude and heartbeat to serve others.
Why? Because we know we are still in the service industry.
In today's workplace, so many functions are done by a computer. There is an app for just about everything.
We certainly love our LiveRez booking engine. With that said, we know the soul of success is having a heart beat to serve others.
At the end of each working day, we ask each team member, "Did you make a difference today for someone?"
We encourage our team members to go the extra mile when in contact with our guests.
We think of them more as co-stars in a travel adventure. We are confident happy guests return to stay with us.
We believe a positive and uplifting attitude with the small things, carries over to the big things.

R - Revenue and Repeat Customers - We are confident in our mission to be good stewards of the assets our homeowners
allow usto book and care for them. Our leadership has more than 4 decades of experience
analyzing and managing rate and inventory strategies based on strategic market data.
To be the best, we work on increasing our market share, we learn from past, present, and
projected trends in our market and capitalize on that data to deliver higher yields on rate and occupancy blends
that deliver RevPar increases for our homeowner customers.
We are excited we are in business to be profitable for our homeowners, and us! We are proud to say that we take care of our team members.
We pay them better than any other company in our area! We share our profitability with our team members.
That is only one of the ways we keep the best of the best on our team working for you. We also return to charity 10% of our profits!
We believe success must be shared and used to help others; and, when we take care of our team members on the field,
they perform with inspiration and motivation to serve you and our community.
When our team members make a difference, you will want to return for another great and memorable experience.
That keeps our homeowner customers very happy!

S - Service to Others - We are confident and dedicated to our commitment to foster a company culture which attracts owners, guests,
team members, and community partners who want to do business with us.
We believe serving is not just an 8 to 5 ordeal, we know serving is a lifestyle.
After the office doors close for the day, you still have phone access to us 24 hours a day for emergencies.
Our work ethics are built around an old fashioned standard, that a man's word is his bond,
and a handshake still symbolizes honor, integrity, and commitment.
We may not be able to change the world, but we want to make a difference in the guests and families we meet, and serve every day.
What sets us apart, is our desire to offer service to others.