---
---
Sheri Rhine
President and Owner
Five Star Vacation Rentals, Inc.

Sheri Rhine became co-owner of Five Star Vacation Rentals in 2021, and now is the sole owner as of 2022.
The company continues to hold its standards of excellence and strives to maintain that everyday.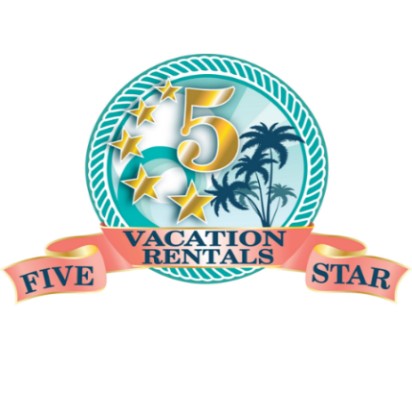 Our Five Star Points to Making a Difference

S - Stewardship - We are a confident but humble team. We realize we are the stewards of our homeowner properties
and their financial success. That means, we must be trustworthy, honorable, and sincere stewards in the care of our guests,
and their vacation stays, so memories and enjoyment are the lasting impression of their visit with a Five Star property.
We believe stewardship starts with a readiness to serve. We believe we have the most focused approach to revenue stewardship
than any other vacation rental management company on the entire Texas coast.

T - Track Record and Tactical Planning - We are confident, the best way to predict the future is to look at the past.
The President and leader of Five Star Vacation Rentals, Inc. is an award winning hotelier with 40 years of experience in leading hotels
with revenue success, Franchise Excellent Ratings, Five Star Guest Service ratings, and experience of training up and coming leaders for the industry.
We believe anyone running a company, regardless of their title, must lead from the front!
Our stewardship commitment also demands we teach our employees the importance of leadership in leading their individual service teams.
Furthermore, to lead effectively, you must have a documented tactical plan. Our President and leader has written scores of marketing
and successful business plans in her career. Without a vision, a plan can not take root and flourish.

A - Attitude - We are confident our mission is to hire team members with the attitude and heartbeat to serve others.
Why? Because we know we are still in the service industry.
In today's workplace, so many functions are done by a computer. There is an app for just about everything.
We certainly love our LiveRez booking engine. With that said, we know the soul of success is having a heart beat to serve others.
At the end of each working day, we ask each team member, "Did you make a difference today for someone?"
We encourage our team members to go the extra mile when in contact with our guests.
We think of them more as co-stars in a travel adventure. We are confident happy guests return to stay with us.
We believe a positive and uplifting attitude with the small things, carries over to the big things.

R - Revenue and Repeat Customers - We are confident in our mission to be good stewards of the assets our homeowners
allow usto book and care for them. Our leadership has more than 4 decades of experience
analyzing and managing rate and inventory strategies based on strategic market data.
To be the best, we work on increasing our market share, we learn from past, present, and
projected trends in our market and capitalize on that data to deliver higher yields on rate and occupancy blends
that deliver RevPar increases for our homeowner customers.
We are excited we are in business to be profitable for our homeowners, and us! We are proud to say that we take care of our team members.
We pay them better than any other company in our area! We share our profitability with our team members.
That is only one of the ways we keep the best of the best on our team working for you. We also return to charity 10% of our profits!
We believe success must be shared and used to help others; and, when we take care of our team members on the field,
they perform with inspiration and motivation to serve you and our community.
When our team members make a difference, you will want to return for another great and memorable experience.
That keeps our homeowner customers very happy!

S - Service to Others - We are confident and dedicated to our commitment to foster a company culture which attracts owners, guests,
team members, and community partners who want to do business with us.
We believe serving is not just an 8 to 5 ordeal, we know serving is a lifestyle.
After the office doors close for the day, you still have phone access to us 24 hours a day for emergencies.
Our work ethics are built around an old fashioned standard, that a man's word is his bond,
and a handshake still symbolizes honor, integrity, and commitment.
We may not be able to change the world, but we want to make a difference in the guests and families we meet, and serve every day.
What sets us apart, is our desire to offer service to others.