Featured Property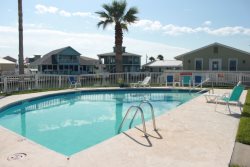 Second floor condo with canal view
Guest Reviews
Very cool place to stay! Easy to find and it has a beautiful view of the water!
Very clean apartment with great view of harbor and bay. All new and restored post-Harvey. You'd never know he was there. Penny is a gre...
March 15-March 17, 2019 Great views and fishing just stepping out the back door. Thank you for allowing us to stay. It was a great ti...
View More Reviews